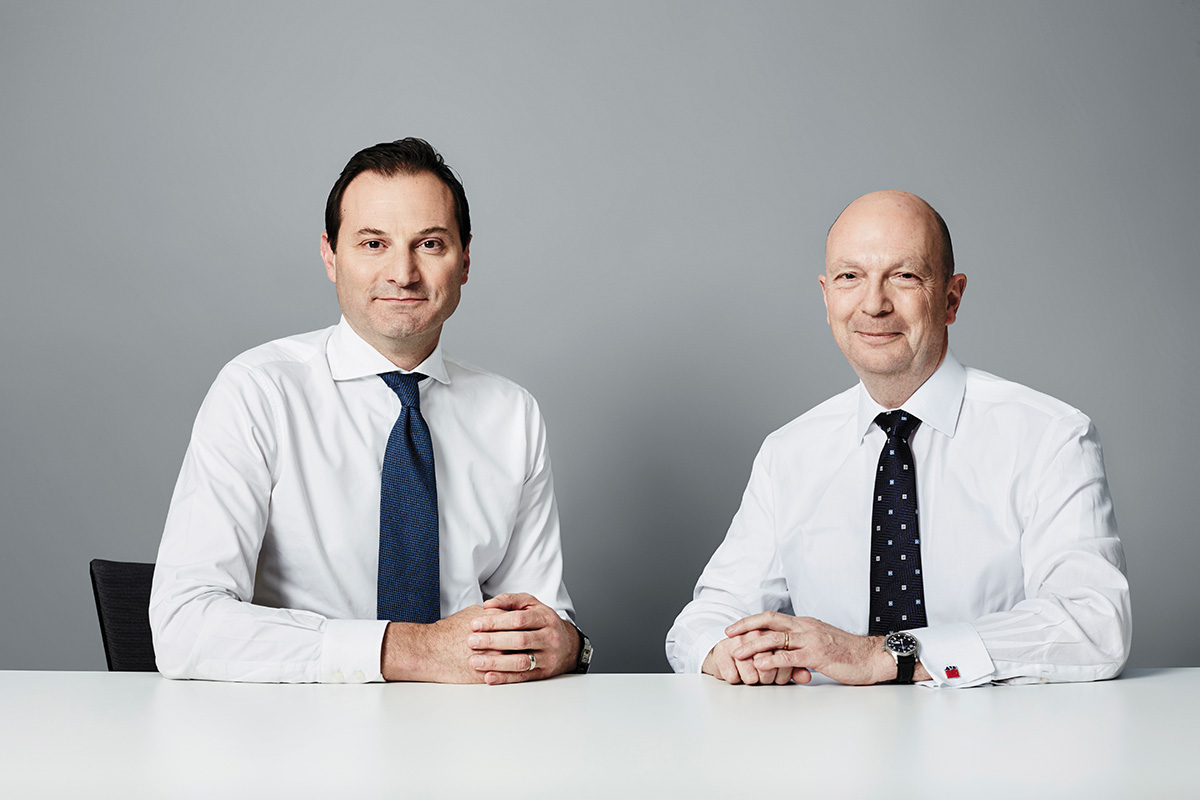 Just over a year ago, we launched our new purpose and values to align and guide the 5,500 people who work for Origin in their daily work of getting energy right for our customers, communities and planet.
Origin is a diverse business spanning generation, upstream gas and retail operations. Every day our people engage with customers, suppliers and members of the community all over Australia, listening to how we can make energy work better for them.
Our purpose and five values were developed because we wanted to make clear that every decision and action that takes place in our business – be it at a power station, in a customer-facing role, out in our gas fields, or in a corporate office – must demonstrate our principles in action.
It has been great to see our people so supportive and engaged in our purpose and the new values. Amber Fennell, who is on the cover of this report, is someone who exemplifies Origin's values. Amber works with our business customers to deliver energy solutions. Amber and the future energy team are showing customers how they can harness emerging technologies that will help them reduce their energy costs and support sustainability, such as virtual power plants. We would like to thank Amber for appearing on the cover of this report and telling the story of how 'good energy' is about delivering products and services that make life easier and are value for money.
On that note, we know energy affordability is top of mind for many of our customers. Our teams have been working on improving affordability, adding more contracted renewables to our generation capacity, as well as investing to make our generation assets more flexible to support more wind and solar in the market, delivering more gas to domestic customers and working on ways to get it out of the ground at a lower cost.
These are only a few of the many actions we have taken, and we will continue to look at ways we can make energy more affordable.
We hope the 2019 Annual Report will give you a sense of how we are working every day to deliver on our purpose.
Progress on our commitments
We are pleased to have delivered this financial result, with contributions from two strong cash generating businesses. The reduction of debt by more than $1 billion to $5.4 billion as at 30 June 2019 means we have achieved the lower end of our target capital structure range.
Our efforts to simplify the organisation and apply a disciplined approach to capital means we are now in a position to deliver returns to shareholders through the dividend and focus on growth opportunities.
Over FY2019, Integrated Gas benefited from higher commodity prices, cost efficiencies and continued reliable production at Australia Pacific LNG. Energy Markets faced headwinds, with a highly competitive retail market and regulatory intervention impacting electricity margins.
After many years of improved safety performance across Origin, disappointingly our Total Recordable Injury Frequency Rate (TRIFR) increased to 4.5, from 2.2 last year. This is an unacceptable outcome, and our efforts are focused on making sure our people return home to their families safely every day.
Supporting customers and the community
Origin knows affordability is the most pressing issue for our customers, and in response we are playing our part to put downward pressure on energy prices. On 1 July 2019, we went beyond what was required of us with the introduction of the Commonwealth's Default Market Offer and extended the same pricing to our customers on non-discounted plans with a flat rate tariff. This move meant more than half a million residential and small business customers are now paying less for their electricity.
We also continue to be proud of the efforts of our philanthropic foundation, the Origin Energy Foundation, which is entering its 10th year of empowering young Australians through education. In FY2019, the Origin Energy Foundation contributed $1.5 million to education initiatives and 1,800 of our people volunteered through the foundation's Give Time program. Over the decade, the Origin Energy Foundation has provided more than $25 million to good causes across Australia.
Origin has an important role in the economy's transition towards a clean energy future. Our focus continues to be delivering affordable energy by running our generation assets reliably and efficiently, bringing more renewable energy online and maintaining our competitive gas supply portfolio.
Origin's performance
Across Energy Markets, the profitability of the electricity portfolio was impacted by price relief measures provided to customers, the continued impact of retail competition and lower average customer numbers and usage. Underlying EBITDA in Energy Markets was $1,574 million, a decline of $77 million from FY2018.
In light of this, we have focussed on enhancing the customer experience, simplifying our Retail business by targeting cost savings of greater than $100 million by FY2021, and growing new revenue streams in centralised energy services, solar and storage and broadband.
Over FY2019, we also delivered record generation at Eraring Power Station and the introduction of almost 500 megawatts of new contracted renewables. And we are on track to meet our target for more than 25 per cent of our owned and contracted generation capacity to come from renewables and storage solutions by 2020.
Australia Pacific LNG continued its strong operational and financial performance in FY2019. Higher effective commodity prices and stable production, despite planned upstream maintenance, resulted in net cash flow to Origin of $943 million. The Integrated Gas business increased Underlying EBITDA by $641 million or 51 per cent to $1,892 million.
Outlook
The political and regulatory environment continues to be fluid and we will remain a committed advocate for good energy policy. The outlook for our business that we gave at our annual results on 22 August 2019 was premised on the basis that market conditions and the regulatory and political environments do not result in further adverse impacts on operations.
On that basis, we said Energy Markets Underlying EBITDA is expected to be in the range of $1.35 billion to $1.45 billion. The gross profit of the natural gas portfolio is expected to be relatively stable, while it is estimated that there will be a reduction in electricity gross profit reflecting the impacts of government default market offers, lower green scheme prices flowing through to business customer tariffs and lower customer usage.
Australia Pacific LNG's FY2020 production is expected to be 680 to 700 petajoules. Integrated Gas expects to achieve a distribution breakeven of US$33 to US$36/boe.
The sale of the Ironbark asset to Australia Pacific LNG for $231 million, settled on 5 August 2019, will contribute to reducing the debt balance in FY2020.
Looking forward
We were pleased to welcome Greg Lalicker to our board as an independent non‑executive director earlier this year. Greg brings extensive oil and gas industry and strategic experience to Origin along with a global perspective to our board.
The Australian economy's transition to lower emissions will present new challenges and opportunities for Origin and we are well positioned to meet those.
All our decisions are guided by our purpose and meeting the expectations of our customers and shareholders into the future.
We look forward to speaking with many of you at our forthcoming Annual General Meeting on 16 October. Thank you for your continued support.
Frank Calabria
Chief Executive Officer
Download the 2019 Annual Report (3.9 MB)