Origin Energy Limited (Origin) today announced it had completed the acquisition of Karoon Gas's (Karoon) 40 per cent interest in two offshore exploration permits (WA- 315-P and WA-398-P) in Western Australia's Browse Basin.
Under the terms of the transaction, Origin has paid Karoon a US$600 million cash consideration with additional payments of US$75 million payable upon a project Final Investment Decision (FID) and US$75 million payable on first production. A further payment of up to US$50 million will be payable on first production if 2P reserves at the time of FID reach certain thresholds.
Origin's acquisition of the permits, which contain large and prospective offshore gas fields such as the Poseidon discovery, allows the company to establish a strategic position in one of Australia's largest recent offshore gas discoveries.
The acquisition complements Origin's recent farm-ins in the Cooper and Beetaloo basins and the awarding of new exploration acreage to the company in the Bonaparte Basin.
Location of WA-315-P and WA-398-P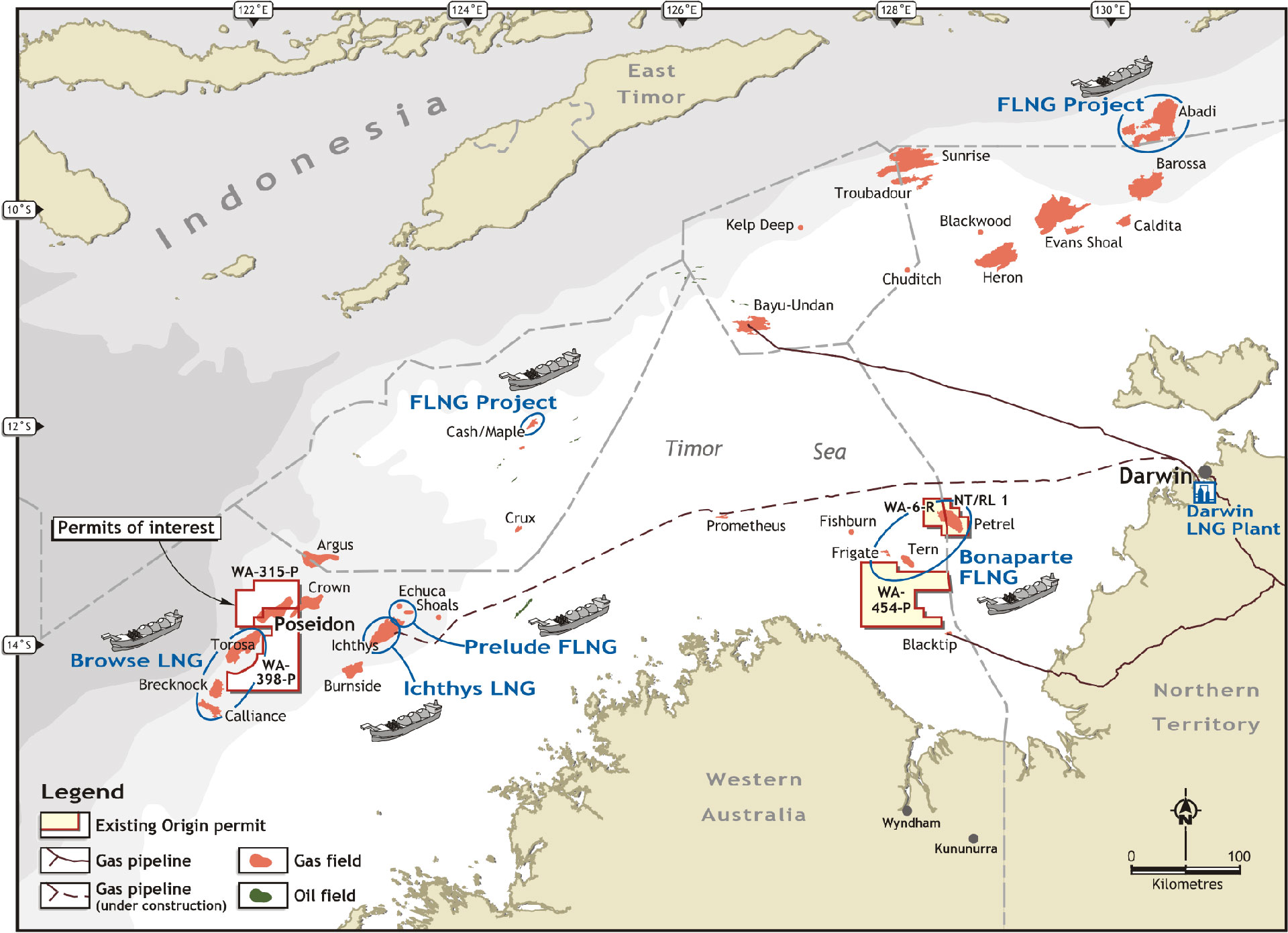 ---
Contacts
Media
Stephen Ellaway
Senior External Affairs Manager
Ph: +61 2 9375 5834
Mobile: +61 417 851 287
Investors
David Moon
Group Manager, Investor Relations
Ph: +61 2 9375 5816
Mobile: +61 437 039 310
---