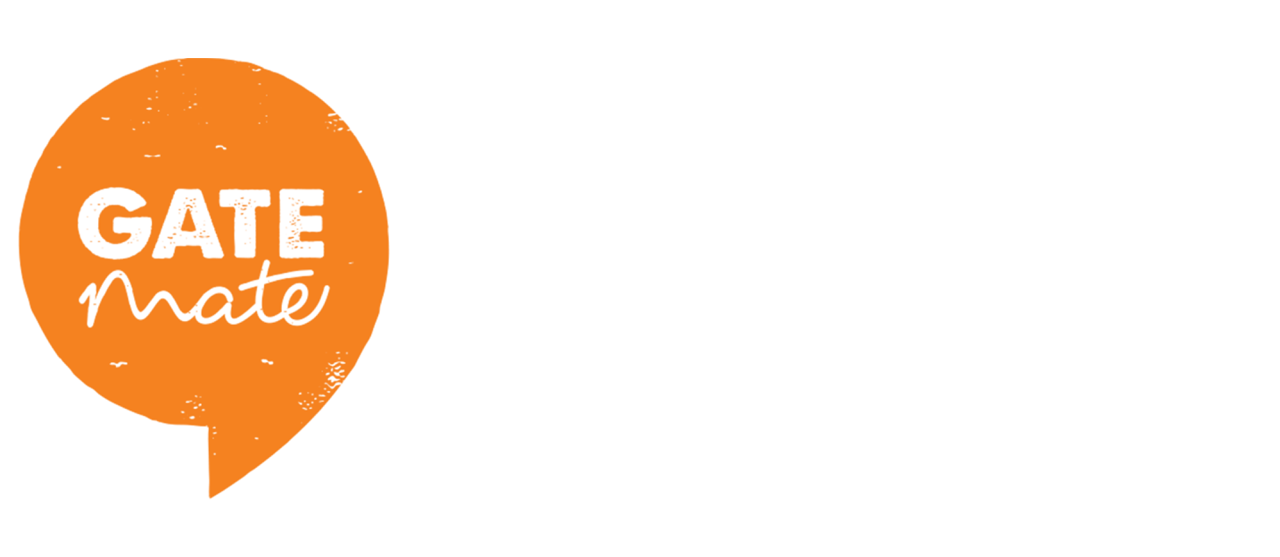 Land access hotline
0429 019 177
---
What's a Gate Mate, mate?
For over 15 years, Origin has worked alongside farmers and landholders. Through feedback and experience, we've learned that staying on everyone's good side is as simple as following a few rules – like always grabbing the gate.
That's why we've created the Gate Mate. It's been designed with Queensland landholders to take the guesswork out of gates and help us to be better neighbours. It's also a friendly reminder that while a property might be "work" to Origin, it's home – and often a business – to our landholders. There are always two sides to every gate.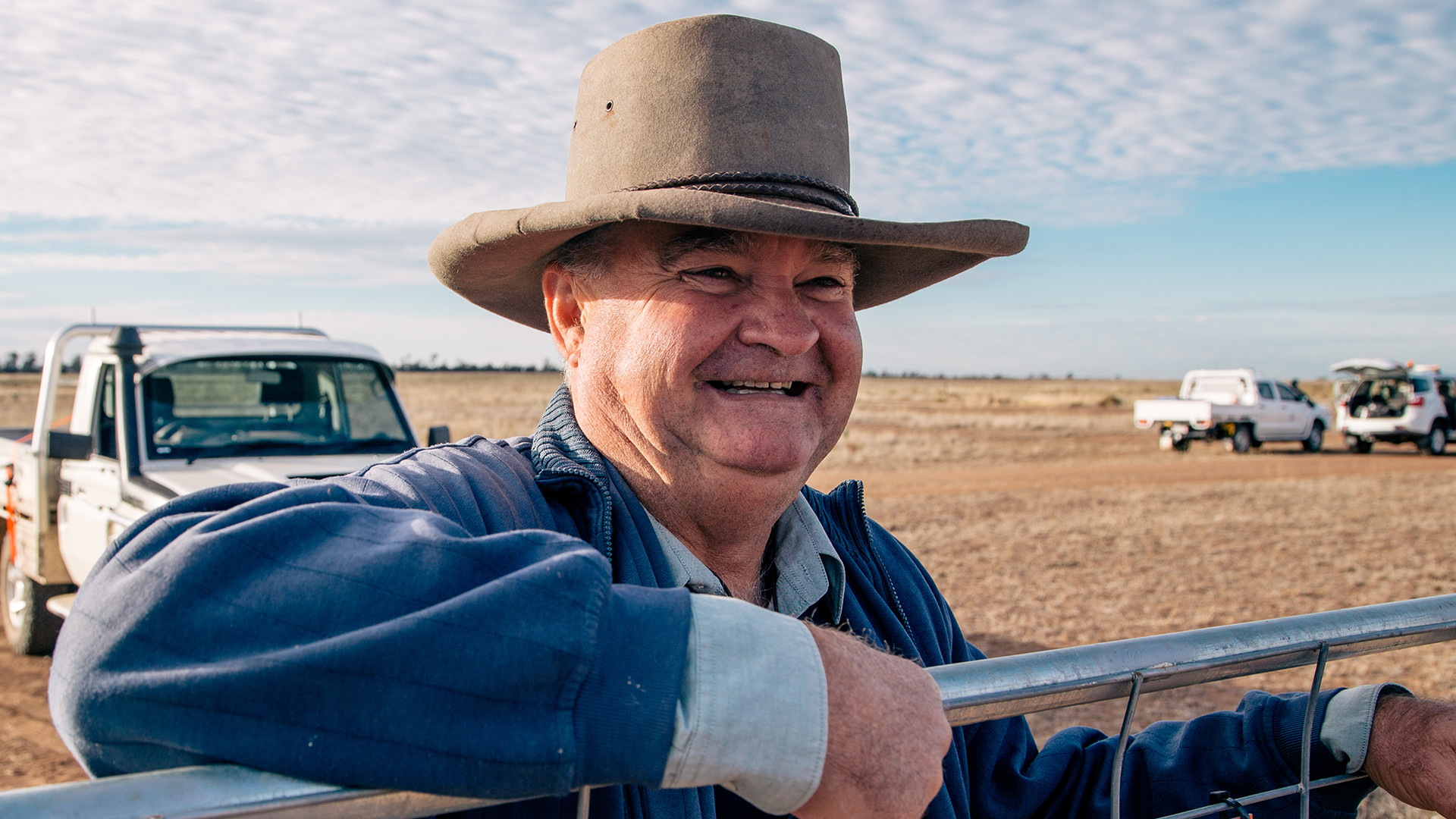 Know the property & terms of access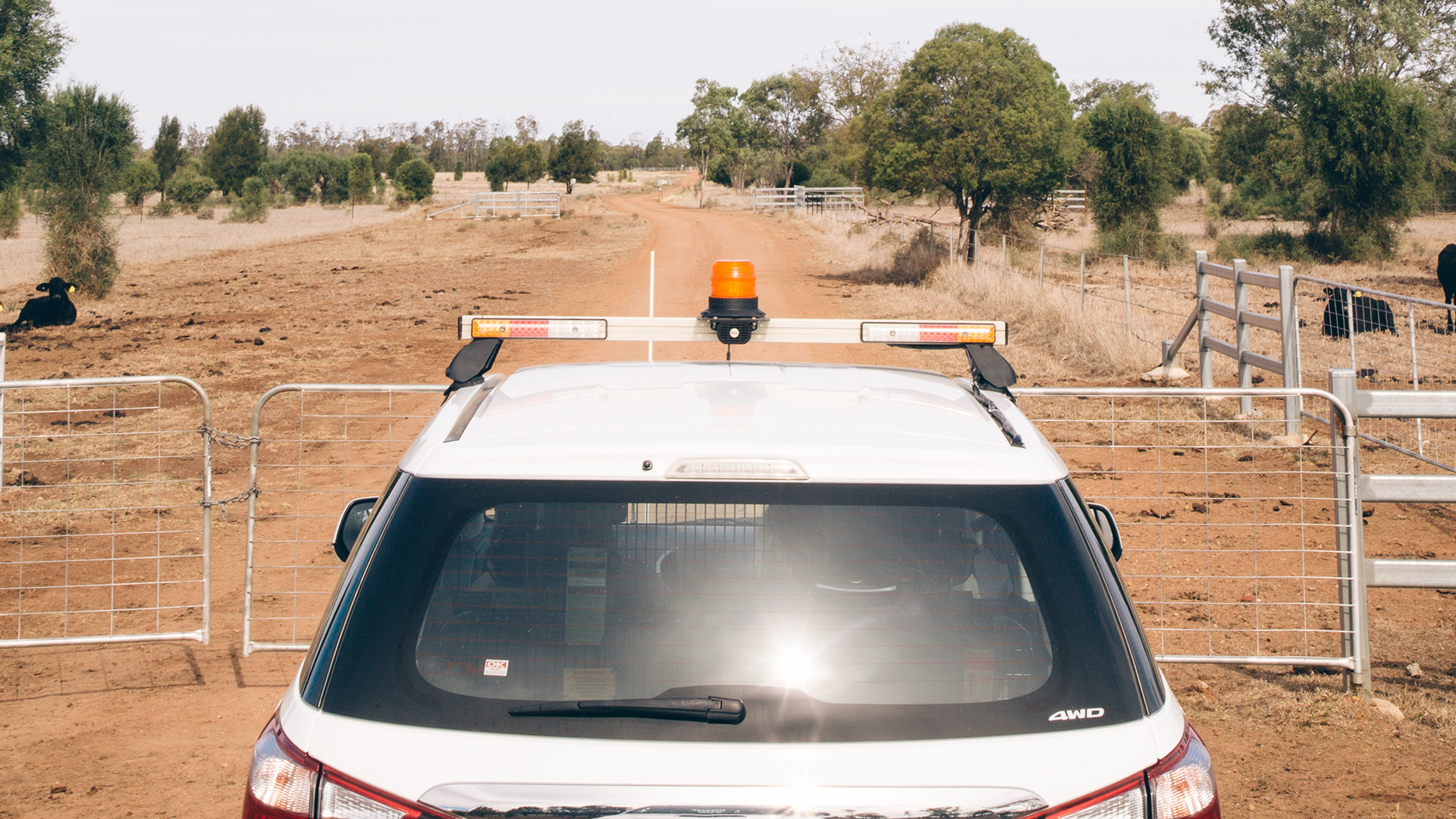 Meet property & weed requirements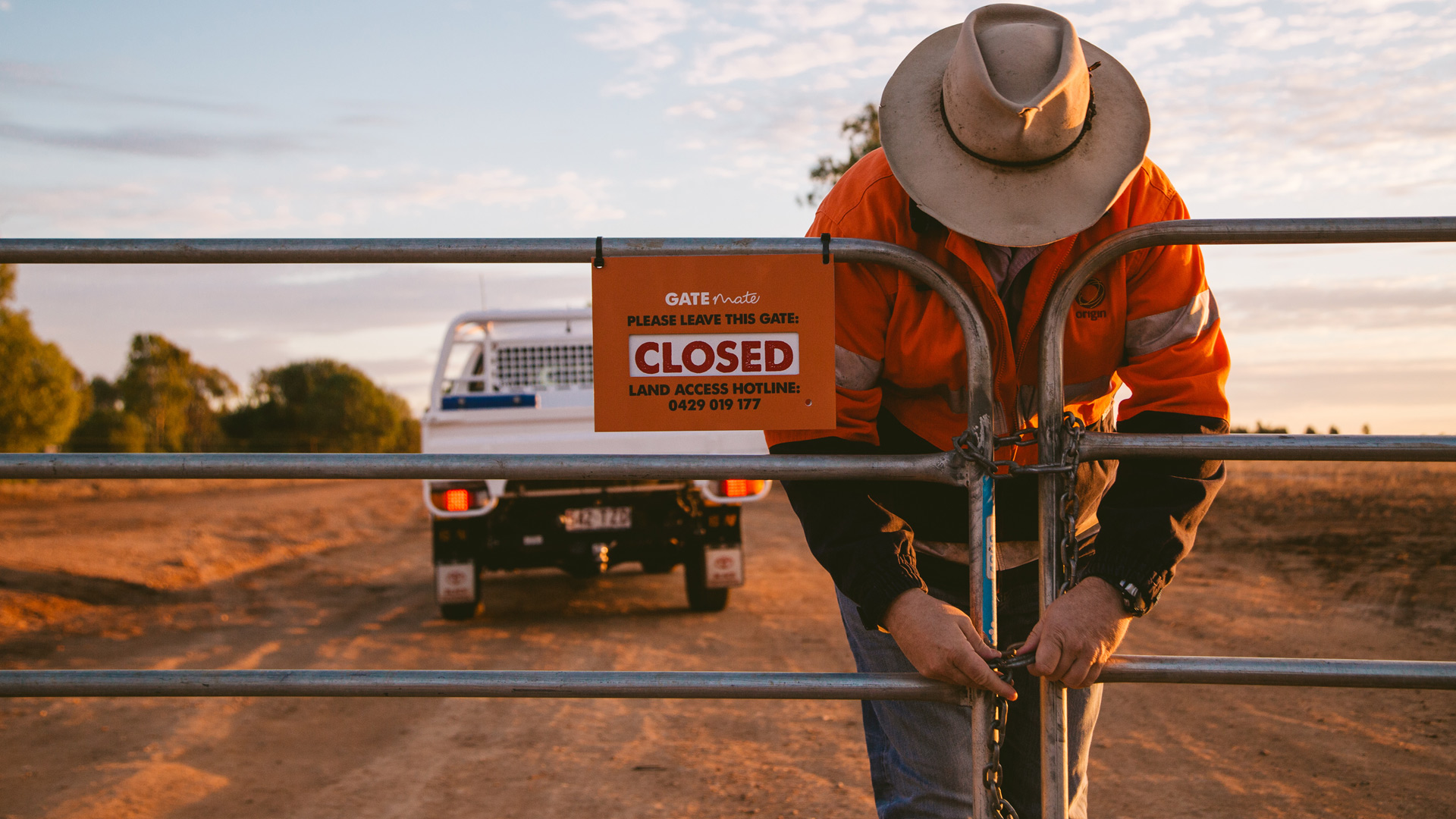 Remember the gate, mate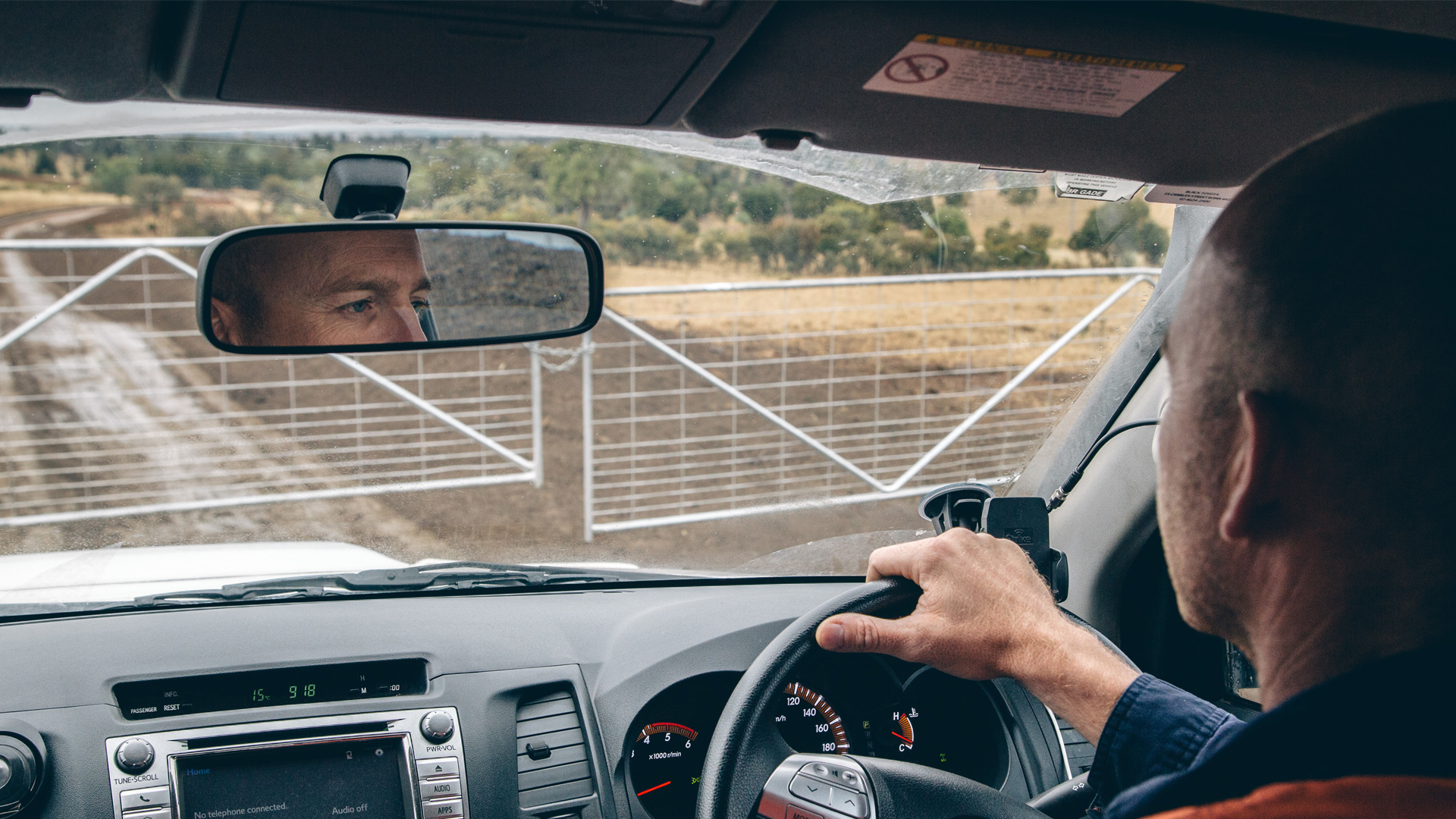 Watch for people, traffic and livestock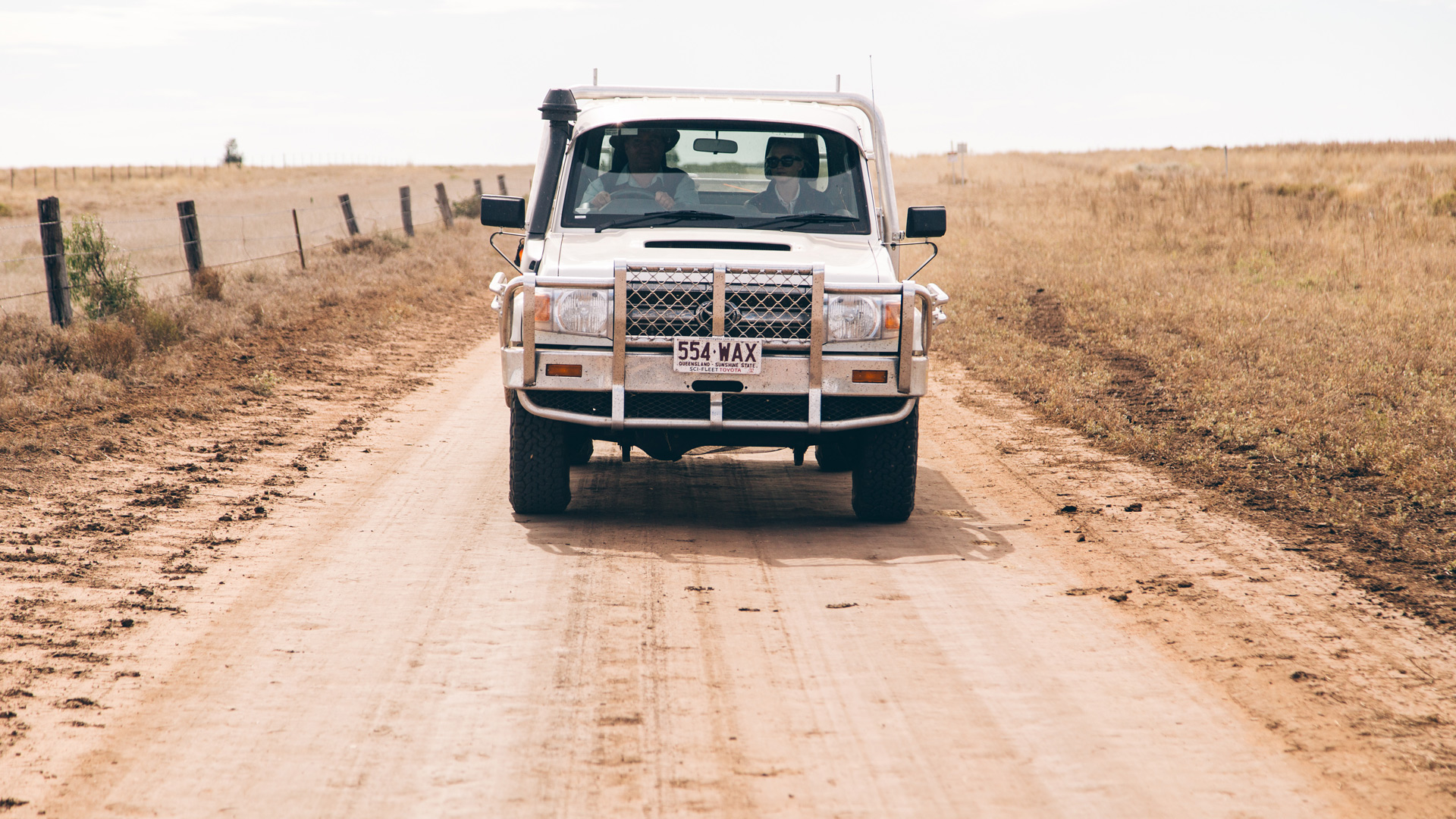 Drive to conditions & reduce dust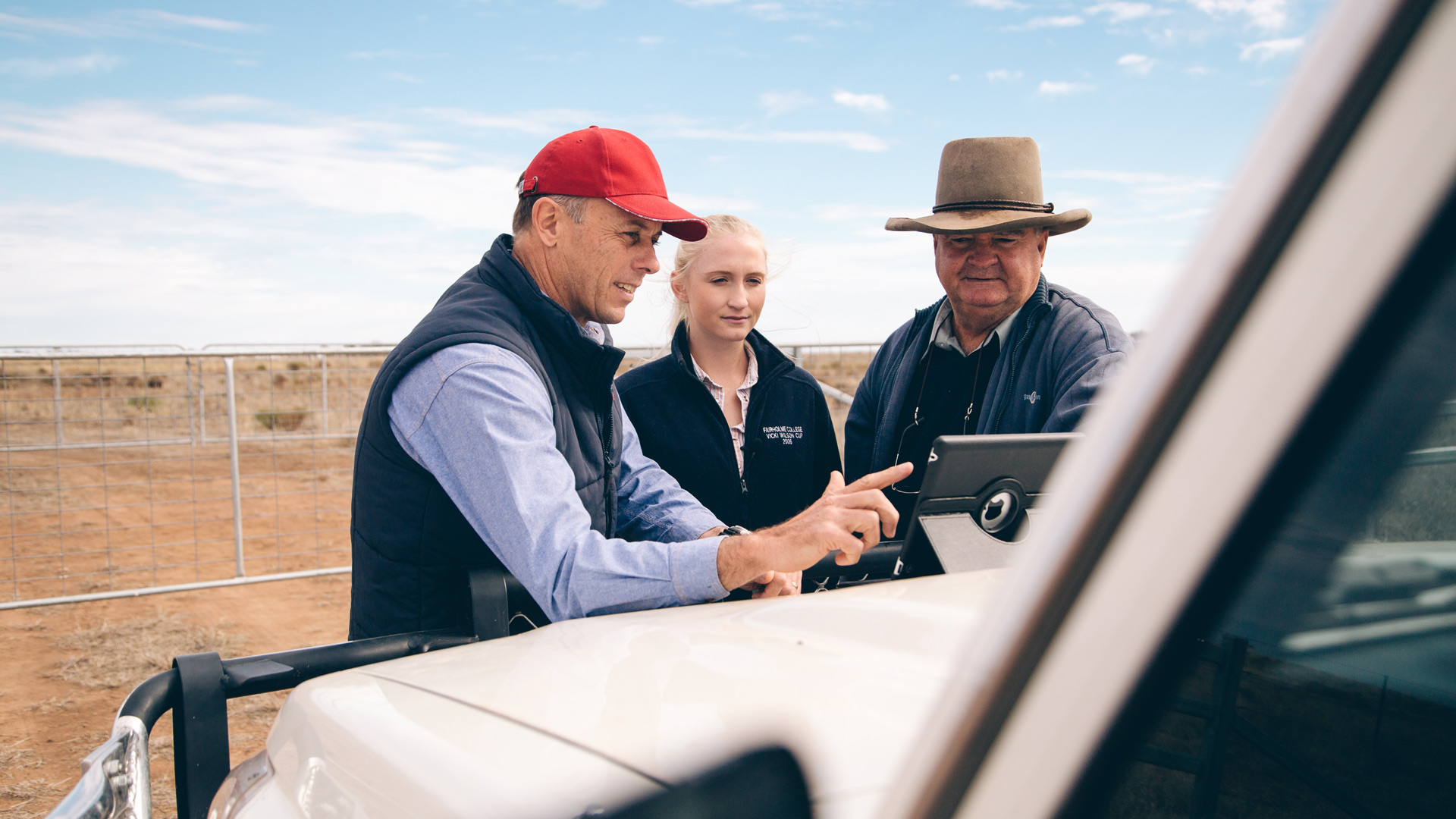 Stick to agreed access zones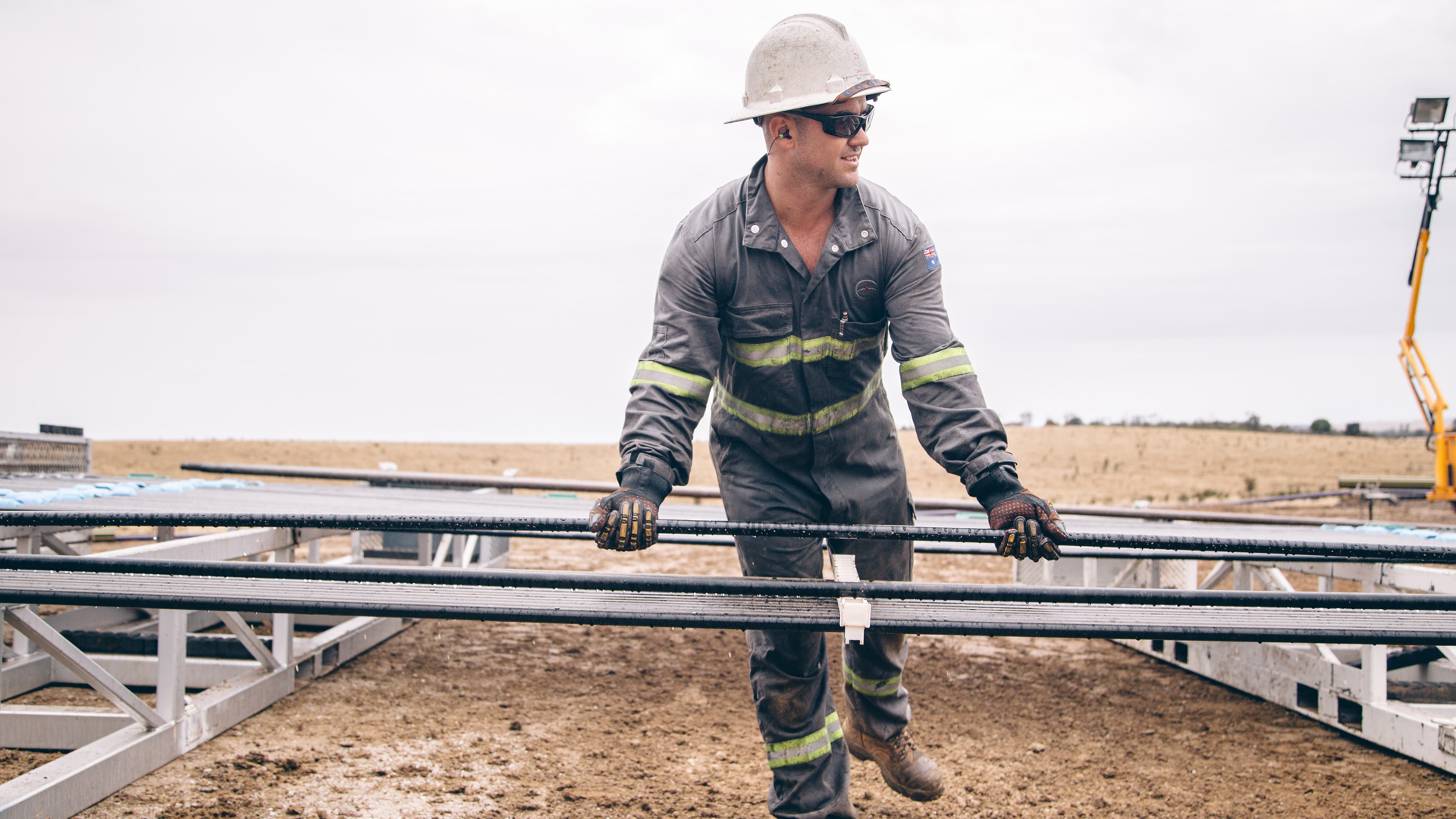 Work smart & minimise noise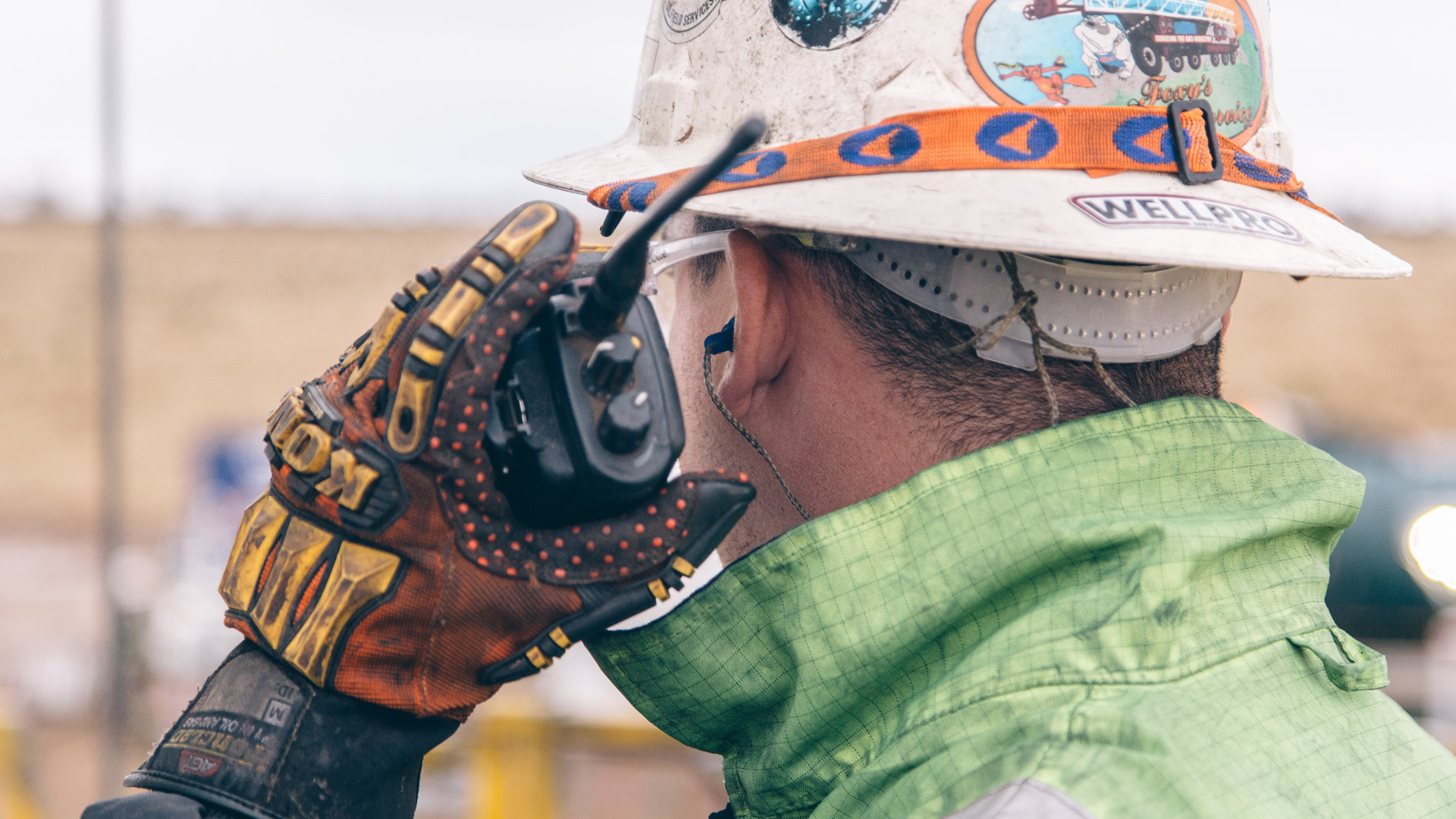 If something's not right, stop the job
---
Our Community Charter
Our word is our bond. Our Community Charter is a decision making tool for our people. It aligns the choices we make each day with the promises we've made to our community.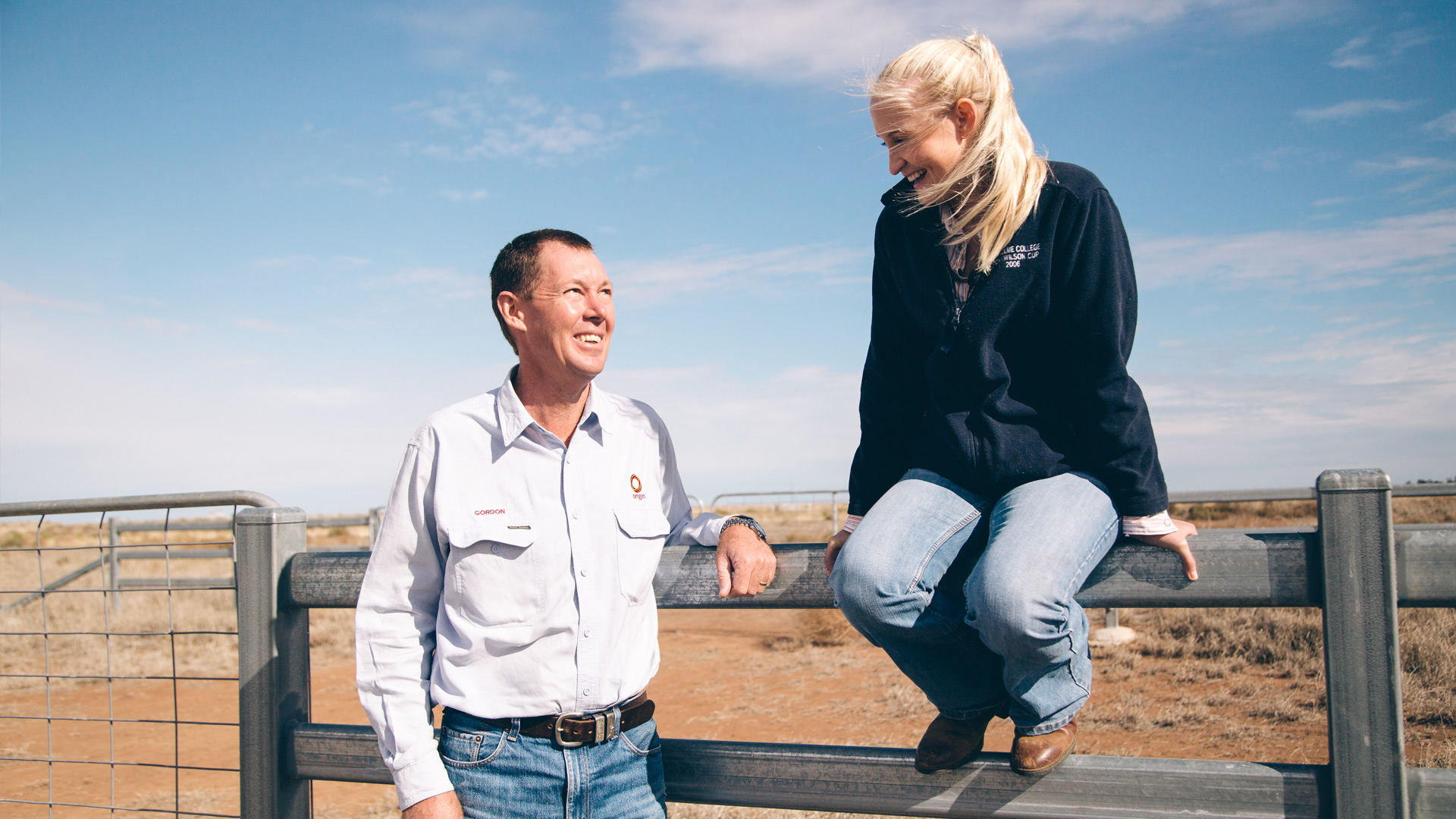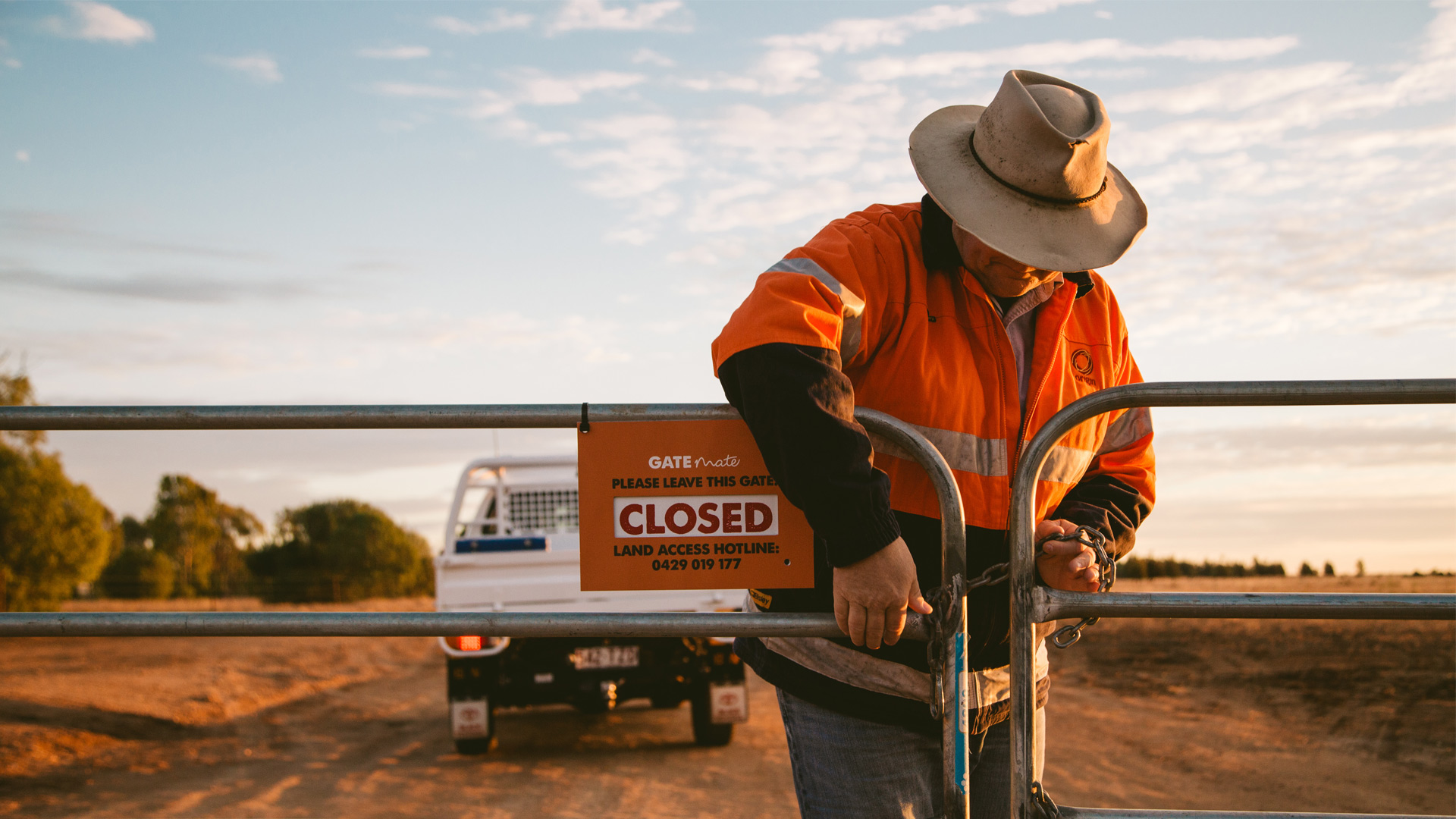 Order a Gate Mate
Never mind the bloke in the hat – the real star is the sign on the gate. If Origin is working on your property, a Gate Mate will help get rid of any confusion and minimise oversights. Chat to us today and we'll send one out.
Call 0429 019 177 to order yours.
---